About Throw Like A Woman
A "transformative partner" helping nonprofits to function like businesses and businesses to better leverage philanthropy.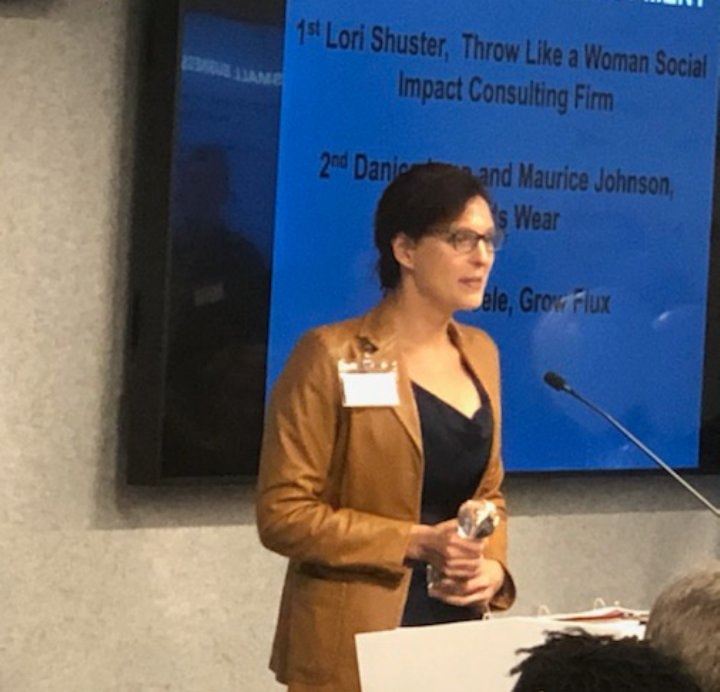 Lori Shuster, CEO & President, 
Throw Like a Woman, Social Impact Services supports under-represented communities by providing resources to unique nonprofits and social enterprises. She has expertise in corporate social responsibility, management, cause marketing, communications, resource development and operations. Lori provided management, communications, event and organizational development services through TLAW. She served as the Director of Communications and Operations for Golden Slipper and the Jewish Community Relations Council of the Greater Miami Federation. Lori explored her vast academic, political and communal interests through her work with the American Jewish community as the Director of Special Projects for AJC. Lori has extensive academic and leadership training. She received her undergraduate education at Johns Hopkins University, and her graduate training at Cornell and Yale University. Lori serves on the advisory board for the Philadelphia Fashion Incubator and Twist Out Cancer. The community has recognized Throw Like a Woman's impact with a Social Innovations Award.

Maurice Taylor, Chief Program & Community Relations Officer,
Maurice has been involved with community development and education for almost 20 years. Maurice is the founder and Executive Director of Inspire Philadelphia, a nonprofit organization that provides an array of services, such as academic enrichment, workforce development and family services. He also serves as board chair of the Challenger Learning Center of Philadelphia. Maurice has served on various nonprofit boards and committees across the Greater Philadelphia area, including the positions with the City of Philadelphia, the Philadelphia Ronald McDonald House and University of Pennsylvania.
Hannah (Huong) Nguyen, Data Analytics & Information Systems Coordinator,
Hannah is an experienced Analyst who has a background in Agricultural Manufacturing Industry. She has analytical skills, offers advanced computer and project management and teamwork services. Hannah is a detail-oriented operations professional who takes initiative to ensure a client's project finishes successfully. Hannah has Bachelor's Degree focused in BS in Management Information System (MIS) and Business Analytics (BA) from Drexel University.